Collect and manage contact form data with MakeContact, the customizable data collection app!
Simplify collecting and processing contact information with makeContact for Android! makeContact eliminates tedious and time-consuming manual entry of contact info collected from event guests. Export your collected contact data as a .csv file via email or cloud-based file sharing apps.
makeContact is user-configurable for styling: adjust background, text, button and form field colors so it's consistent with your branding, or suited to the environment where it is being displayed. Specify your user-facing welcome page greeting and post-submit page messages. With this level of customization, you can configure makeContact for nearly any purpose!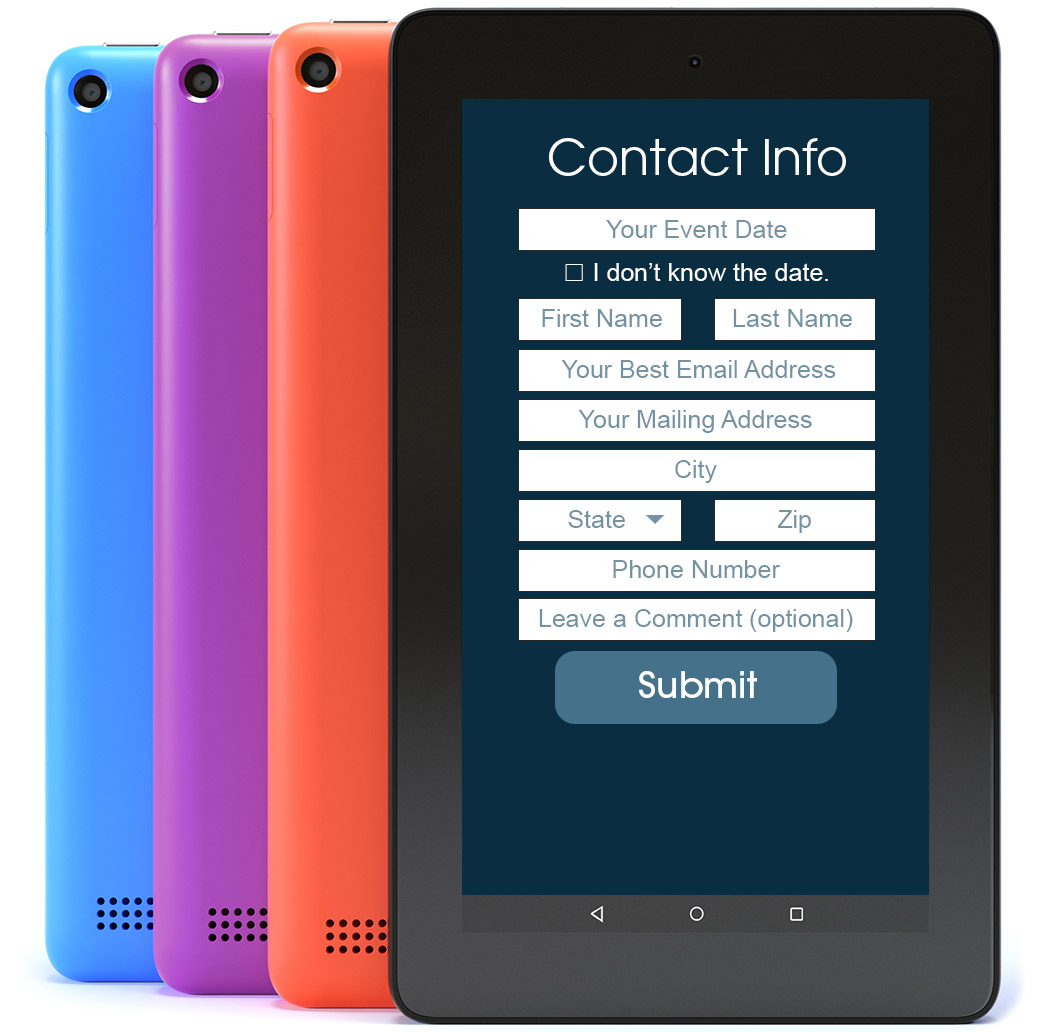 makeContact is a simple solution for trade show exhibitors, open house hosts, anyone needing a digital guestbook or a way to record visitor/guest/customer contact information.
• Save time by eliminating manual entry of contact information so it can be accessed immediately
• Accuracy of form information is improved compared to transcribing written forms
• Save money by eliminating costs of ordering printed forms
• Users love it too!
makeContact is in the late stages of development. It's fully functional and useable, but lacking specific features that we intend to include in version 1.0. Want to get a head start with the pre-release version? Get in touch with us via the contact form at the bottom of this page.